Innovate UK Funded Project Results in Next-Generation AI Drug Discovery Technology
International Pharmaceutical Industry : Spring 2021 Vol 13:1
Introduction
A promise of Artificial Intelligence (AI) is that it will gain more value from the complex and expensive data generated in drug discovery, by identifying hidden patterns and valuable conclusions that will guide better decisions when designing and selecting high-quality clinical candidates. To achieve this requires several factors to align:
Algorithms – The latest deep learning algorithms have transformed many fields with their ability to capture complex data relationships. However, many of these methods fail in the context of ai drug discovery, due to the specific challenges of drug discovery data: what we consider 'big data' in our field is orders of magnitude smaller than many areas of notable success for these algorithms, and the available data have significant uncertainties due to the variability inherent in biological experiments. Robust and proven methods are required that make a genuine difference in drug discovery.
Data – High-quality and up-to-date data are required as input, to distinguish genuine signals from the noise and provide timely insights as drug discovery projects progress.
Intuitive and interactive access – The results need to be readily accessible to the key decision-makers in a project, who may not be computational experts, and presented in a way that will address their questions and drive better-informed decisions.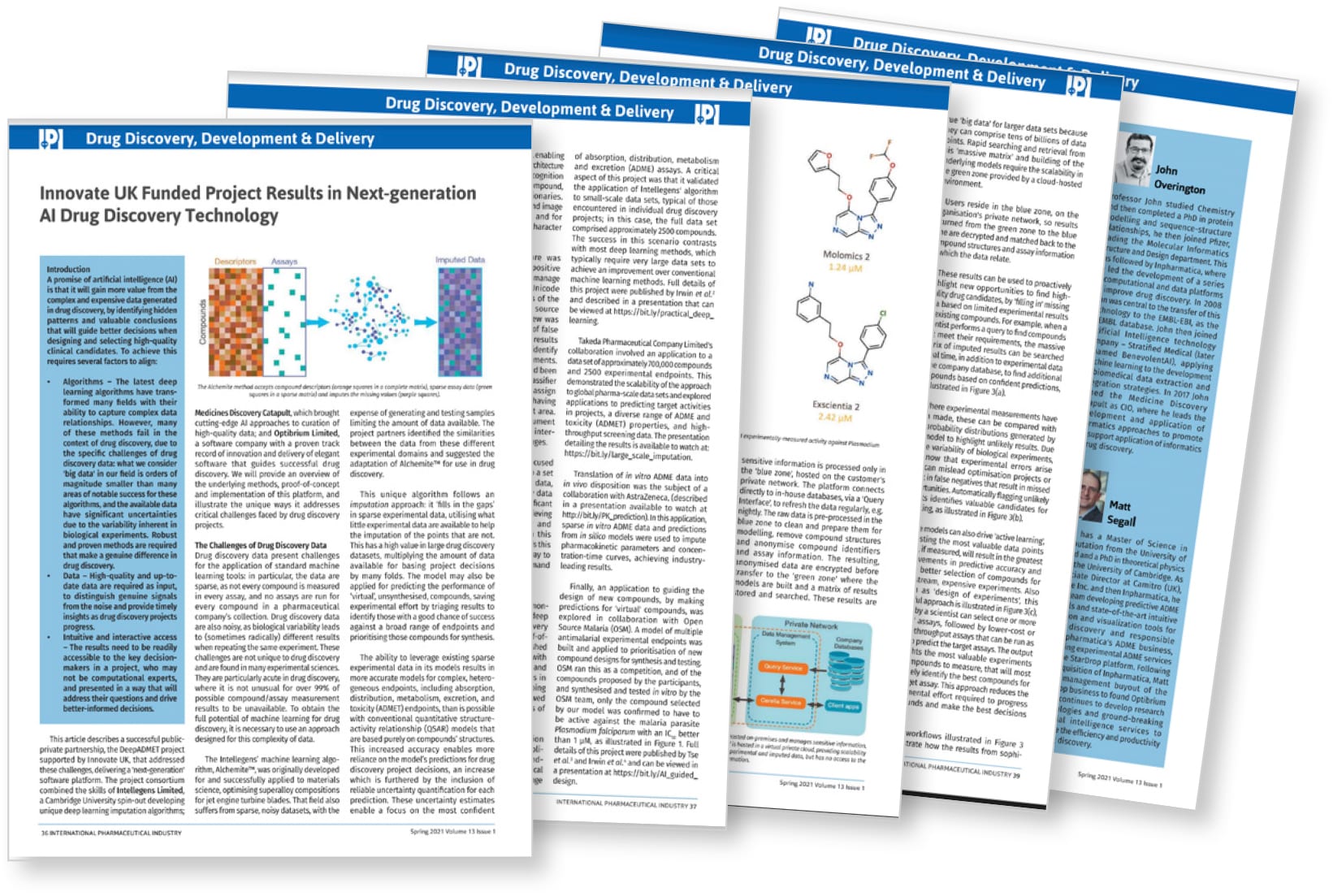 You can read the IPI article here