2022 is gathering pace, and we've had a tremendously busy start to the year with exciting news to share; this includes completing a financial investment to enable the development of new products and releasing the latest version of StarDrop 7.2. We hope you have already had a chance to explore the latest features, including the new Inspyra™  module that combines your expert chemistry knowledge and the exploratory power of generative methods to help you identify optimal compounds faster.​
What you will discover
In This Edition
Optibrium secures investment
Utilising Data and Artificial Intelligence
Expansion of UK head office
Thank you for your feedback that has inspired several new features and improvements in the latest release.
Inspyra module
The New Inspyra™ module combines chemists' expertise with exploratory capabilities of automated compound design, providing drug designers direct access to powerful AI capabilities, supporting established workflows. As you work, Inspyra™ generates new compound ideas in the background while dynamically learning from your interactions. Your responses to Inspyra's suggestions guide generative chemistry algorithms to explore the most relevant chemistry spaces and suggest optimisation strategies that are most likely to succeed in your project.
Matched pair 'neighbourhood'
Focus your matched molecular pairs analysis on a reference compound to inspire new optimisation strategies and identify group or scaffold replacements that drive large changes in activity or other properties.
AI integration
Seamlessly access Cerella™, our AI platform, from within StarDrop. Cerella extracts additional value from your drug discovery data, making more accurate predictions, prioritising experimental efforts and increase confidence in decisions. With StarDrop 7, Cerella models and insights are directly accessible in your StarDrop workflows. 
Optibrium secures investment
accelerating product development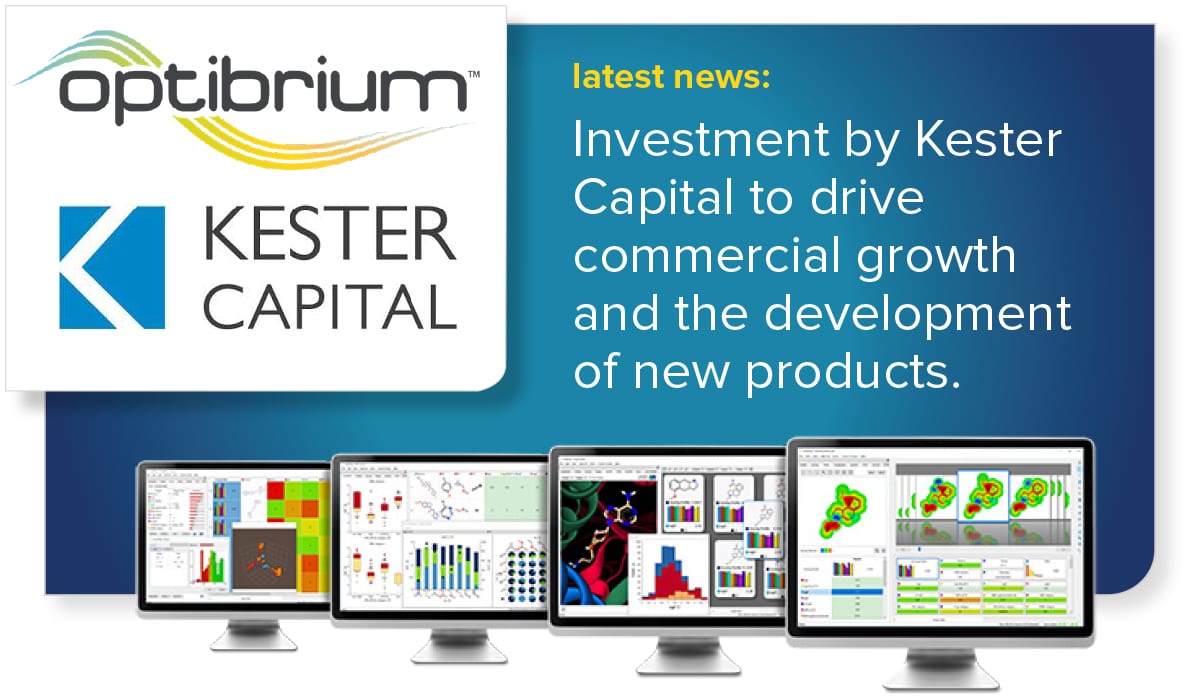 The funding will secure our position as the market leader in medicinal chemistry software and a frontrunner in machine learning in drug discovery. We are delighted to be working with Kester Capital, a leading UK private equity company with extensive experience in the life sciences sector and will utilise the investment to fuel our plans for new products and expansion.

Early Development Medicinal Chemistry
Utilising Data and Artificial Intelligence
In early development of medicinal chemistry, there are a lot of considerations, such as determining promising agents and dosage form. Pharmaceutical Technology interviewed Chase Smith, PhD, senior application scientist at Optibrium, and Kevin Short, director of medicinal chemistry at Verseon International (a clinical-stage pharmaceutical company), who discuss key considerations for medicinal agents in early development, challenges and opportunities in medicinal chemistry, what data to consider when selecting a high-potential drug candidate, and how artificial intelligence (AI) can be harnessed in this process.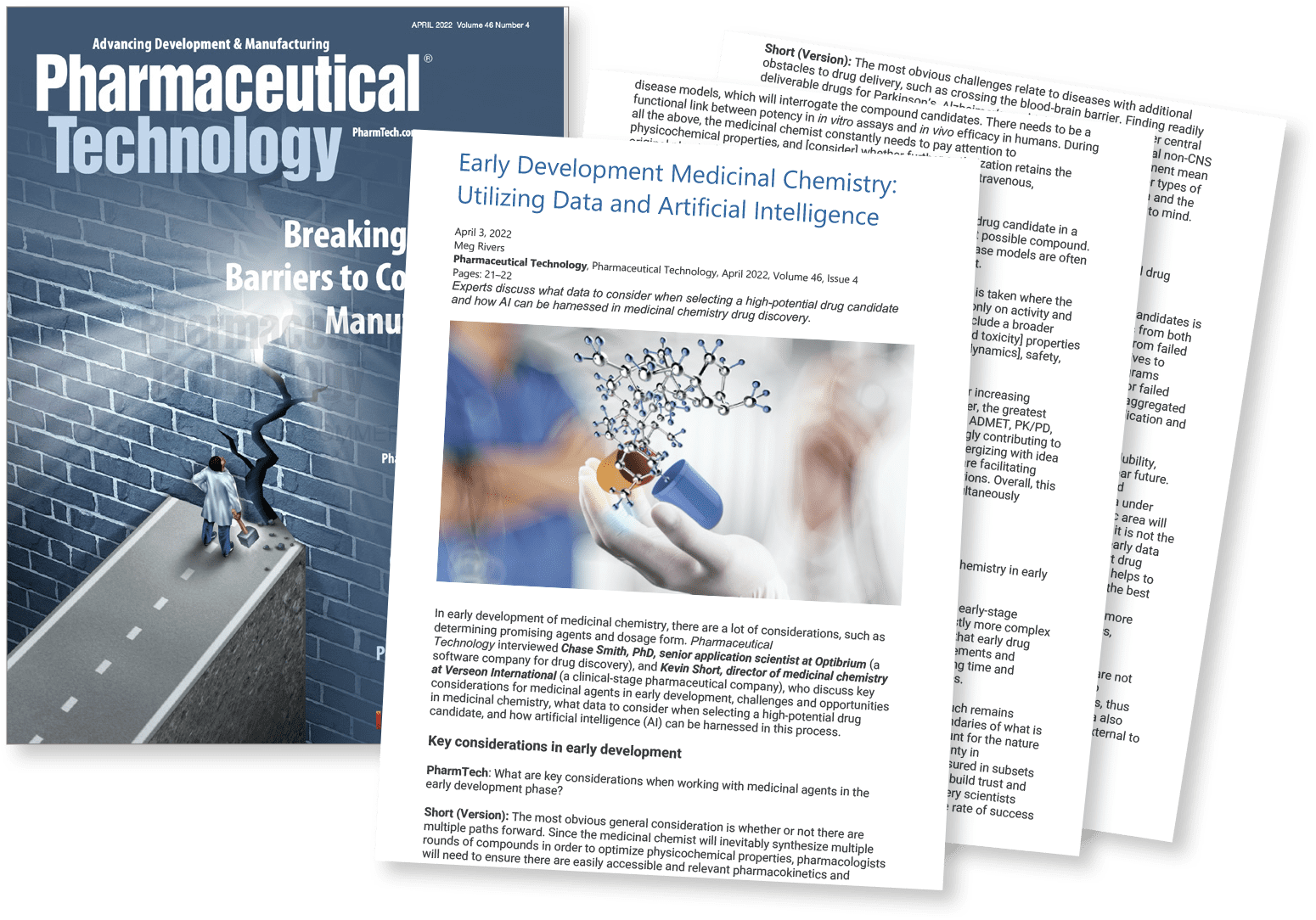 more space, more desks, more chairs… and a foosball table
Expanding the UK head office
Investment in new headquarters forms part of ongoing company growth plans.
Optibrium's new headquarters, located in one of the UK's leading technology hubs, provide new offices, meeting rooms, social areas and on-site leisure activities to promote employee well-being. The premises will facilitate recruitment opportunities created by the company's ongoing expansion and commercial development, such as for C++ Software Engineers, DevOps Engineers and Researchers.
We have several opportunities to join the team

Business Development Manager – North America & Europe: Covering the full business development lifecycle, proactively finding and following up on leads, running the sales process and managing accounts post-sale.
Build Engineer: We are looking for a dedicated Build Engineer to improve and maintain our existing build, test, and deploy pipelines.
Director of Research: Leading our Research team to develop and apply ground-breaking new methods in predictive modelling and machine learning methods for drug discovery.
Explore all our current vacancies and the full job descriptions.
Follow us on LinkedIn or Twitter to catch our regular news, events and announcements – @Optibrium Ltd.
We are always happy to help with any questions you may have, so please feel free to contact us at [email protected]